The
EAST WING
is a three-story house built in April 2012 to the highest quality finishes.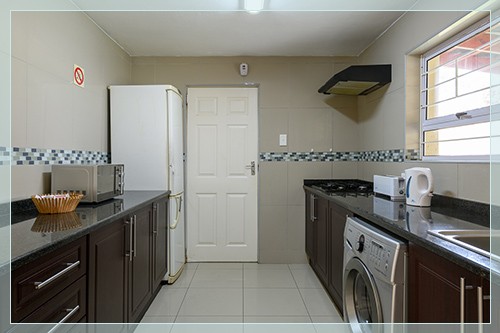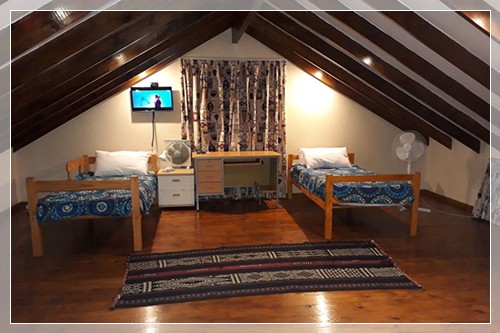 On the ground floor is the main bedroom with an en-suite toilet and wash basin and Open View tv. Also on the ground floor is the
kitchen which has granite work surfaces, a large fridge / freezer and a fitted gas hob.
The downstairs bathroom has a large walk in shower.
The huge living room / second bedroom is on the first floor with a 40 inch full satellite TV.
The second floor is an attic bedroom that can be used a dormatory for the children. It also has its own TV.
The East Wing can accommodate up to 12 guests as long as they don't mind sharing a room.
The
SOUTH WING
was completed in January 2015 and has superb finishes. It has its own garden and offers privacy for those wanting a quiet break.
It consists of two rooms; a studio apartment and a living room / second bedroom.
The South Wing has Open View TV (bring your own card and box for DSTV) and can accommodate five adults. Two sleepercouches will allow a family of up to seven people at an extra charge.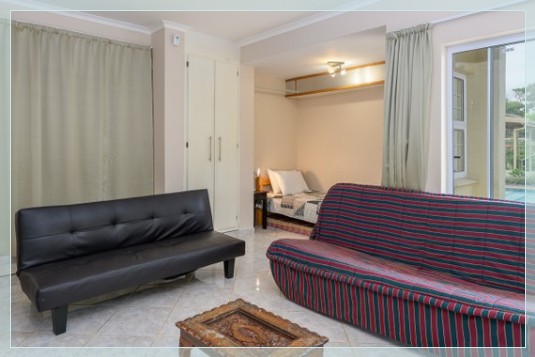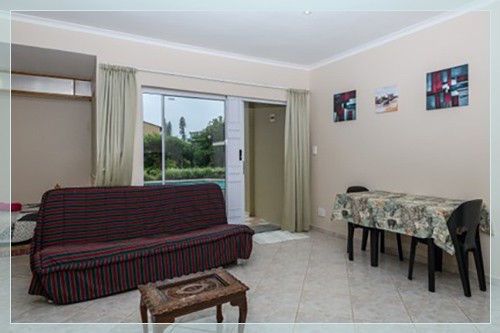 The
NORTH WING
is the original part of the house (all other apartments are recent extensions) and it has ceramic tiles (not porcelain). We have recently upgraded the kitchen with new cupboards and granite worksurfaces. The North Wing has a living room/kitchen, bathroom and two bedrooms (one big and one small). Ideally it can accommodate 4 people but two sleeper couches in the living room will also allow 2 more at an extra charge.
The North Wing has full satellite TV.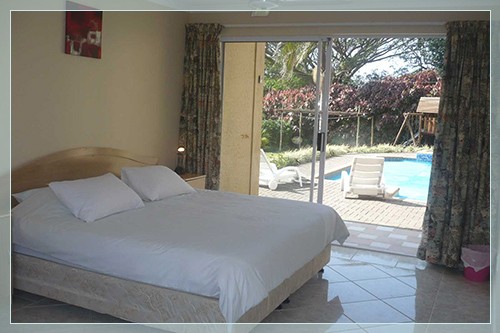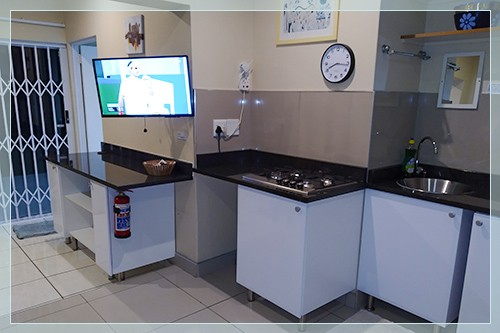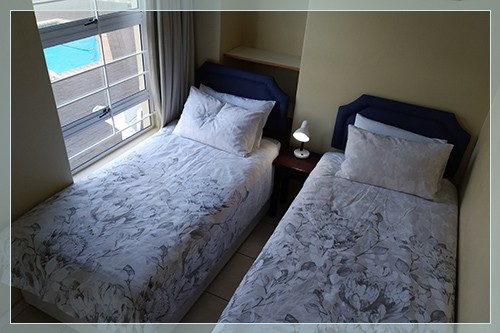 THE STUDIO
was built in August 2016 and is the latest addition to Ambleside. It is a 40 square metre open plan apartment located away from the pool for privacy.
Ideally it is just for a couple but two sleepercouches will allow an extra two people to use the apartment. The finishes are top class with a granite kitchen and porcelain tiles.
The Studio has a 52 inch tv connected to Open View. Bring your own box and card for DSTV.